Graffiti Sessions in a nutshell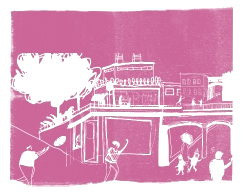 The Graffiti Sessions was set up to identify new horizons for future city strategies on graffiti and street arts and opportunities and challenges for evolving creative practice, towards places that are both safe and sociable.
The event comprised a three-day series of talks, workshops and panel debates exploring the evolving roles of graffiti and street art in the urban environment and gathered a wide group of experts to debate issues surrounding graffiti.
The ambition was to challenge deep-rooted preconceptions and speculation that have until now limited the progress of both policy and practice related to street art and graffiti. 
Graffiti Sessions was hosted by the Graffiti Dialogues Network at Central Saint Martins (University of the Arts London), the UCL Urban Laboratory,  and Southbank Centre.
                                                 —  Who has funded this? —
This event was organised as a not-for-profit event funded by:
• Grand Challenges for Sustainable Cities at University College London (UCL-based funding body which supports inter-disciplinary research projects addressing global issues).
• Socially Responsive Design and Innovation Hub (SRDI) and Research Office at Central Saint Martins at University of the Arts London
• Bartlett School of Architecture at UCL
• Plus your tickets, without which we could not have made the event happen!